Dating Tips
Be yourself.
This can't be repeated too often. You gain nothing by acting a part to impress your date. Your act may get you some thrilling attention from very desirable partners, but there is no promise of a long-term relationship. The welcome in their eyes is not for you, but for the character you created. What if you succeed? You'll be stuck in a relationship where you have to keep up the act. What if you succeed for awhile before failing? Your partner will be stuck in a relationship that is no longer the one they embraced. Is this any way to treat someone you love? You could gain a partner, but never a soulmate because you never offered your soul.
Be enjoyable to be with.
Never forget that romantic associations are voluntary. The best relationships are won every day in little shows of respect and caring.
Be on time for dates. Being late disrespects their time and shows that you take them for granted.
Dress nicely. Casual is okay. Shabby is not.
Make your conversation interesting to anybody. There's no reason to expect, just because someone has committed an evening to you, that they have any higher threshold for boredom than usual. Open up about yourself because getting to know each other is part of the point of dating, but don't overestimate how interesting mundane details of your life are. Don't allow the conversation to remain about you for too long.
Be a good listener. This gives the impression that you care about your date as well as giving them the opportunity to talk about themselves, which puts them at ease.
In the beginning, keep it light. It may be that your goal is a long-term relationship, that you need to learn their dreams and values, and that your future happiness is riding on this date; but a date that is conducted like an audition is intimidating. Simply spending some time, having some fun, and talking is on track for a first date.
For first dates, do something that is fun and an opportunity for conversation (a movie is not a good choice). A date that you get laughing is predisposed to enjoy you and you will feature in fond memories of the evening. Later dates need to leave the party behind sometimes to encounter other facets of life as a couple.
A word on taking it to the next level… When dating has found for you the person that you would like to go through life beside, understand this: the courtship should never stop. You ask a life partner to place their well-being in your hands; to marry their destiny to yours. When they accept, prove to them daily that you were a wise choice.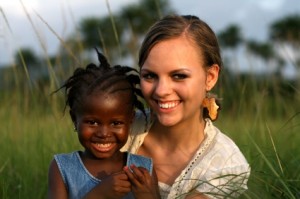 Christian Dating Topics
Ways To Meet Christian Singles
Christian Matchmaking
Christian Dating Sites
Christian Singles Events
Christian Singles Travel
Christian Singles Cruises
Christian Speed Dating
Christian Singles Groups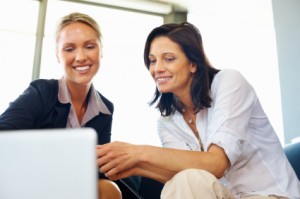 Start Dating Great Singles
To begin meeting great singles, just complete
our online questionnaire located above. We will
review your information and see if we have a local
dating partner in your area. They are experts at
working with Christian Singles like you. If we
do not have a partner, we will give you the
opportunity to create a FREE profile with one of
our recommended online dating sites. God brought
you here for a reason today and that's because
you deserve someone special in your life.
You owe to yourself to let Christian Singles Only
help you find them.