About Christian Singles Only
Christian Singles Only is one of the premier sources for Christian singles on the internet. Our site is founded by experienced professionals in the dating industry. The principals behind Christian Singles Only have been helping other singles since 1982, long before online dating ever existed. We have worked for and helped build many of the top professional dating services and matchmakers around the country. We have worked with singles in major markets around the country including Dallas, Los Angeles, Boston, Chicago, Atlanta, Phoenix, Denver, Tampa, and Houston. We have also worked with Christian singles in smaller cities like Jacksonville, Austin, Birmingham, San Antonio, Grand Rapids, Pittsburgh and Omaha. When we started helping singles, using a dating service was so socially taboo that you used to have to travel out to people's homes because even thinking about using a dating service was not socially acceptable. Things have come a long way. Since them, we've helped thousands of singles find love and get married in our 29 years of helping singles around the United States and Canada.
Our 29 years of experience has taught us one thing – that compatible religious beliefs are essential, if not the most important thing, towards building healthy, long-lasting relationships. At Christian Singles Only, our mission is to help Christian Singles looking for a long-term relationship find the best dating services out there for their unique needs and circumstances. We have created a network of leading dating services around the country that are excellent resources for Christian singles like you. We have also partnered with leading online dating sites that are excellent dating options as well. If you find someone that shares your Christian values and beliefs, our experience has shown us you have a far greater chance of having a loving, long-term relationship with them that can hopefully lead to marriage.
It is also important for you to understand what we are not about and that is promoting casual dating, sex and extramarital affairs. Unfortunately, there are many dating websites on the internet promoting these very un-Christian-like and hedonistic activities because as the saying goes, sex sells. Not for us. That's not how our parents raised us and that is not in God's plan for us. When we pray at night, God tells us there are a lot of unhappy people out there that have everything in life except that someone special. God wants us to help you find that someone special and that is why you are here today.
You made a positive step today by visiting our website. Don't take a step forward and go back to the ways you have been meeting people. Take action today and find out what Christian Singles Only can do for you. Together, we can help you discover your soulmate.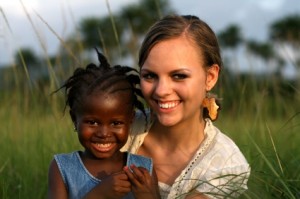 Christian Dating Topics
Ways To Meet Christian Singles
Christian Matchmaking
Christian Dating Sites
Christian Singles Events
Christian Singles Travel
Christian Singles Cruises
Christian Speed Dating
Christian Singles Groups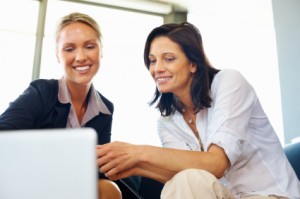 Start Dating Great Singles
To begin meeting great singles, just complete
our online questionnaire located above. We will
review your information and see if we have a local
dating partner in your area. They are experts at
working with Christian Singles like you. If we
do not have a partner, we will give you the
opportunity to create a FREE profile with one of
our recommended online dating sites. God brought
you here for a reason today and that's because
you deserve someone special in your life.
You owe to yourself to let Christian Singles Only
help you find them.