Christian singles groups are a great way to meet other people that share your faith. Most singles groups are organized through local churches. The larger the church, the more active the Christian Singles Group, at least that is typically the case.
Christian singles groups do all sorts of fun things together. They can plan game nights, visits to see local sporting events, plays, musicals, and other fun events. They can also deepen your relationship with Christ through Bible study or through Christian ministry activities. Some Christian singles groups at large churches may even take missionary trips. Larger cities like Dallas, Houston, Atlanta, Orlando, Chicago, Boston, New York, Los Angeles, Denver, Phoenix, Tampa, Pittsburgh, Jacksonville, Kansas City, Cleveland, Cincinnati, Washington DC, Baltimore, Tulsa, Nashville, St. Louis, Oklahoma City, Seattle and San Francisco usually have many singles groups for Christians.
Unfortunately, there is one major problem with Christian singles groups and that is that they tend to be geared towards younger Christian singles in their 20's or even younger. There are few Christian Singles Groups for singles in their 40's, fifties and senior singles. In addition, there are limited opportunities for single parents looking to meet other Christian singles. Some older Christian singles can feel like they don't belong at these singles groups.
So where do singles age 35 and above go to meet other Christian singles?
That's where we come in. At Christian Singles Only, we work with local dating services that are experts in working with Christian Singles ages 35 and up. This includes divorced Christian singles and Christian single parents. They also work well with Christian Singles in their forties and Senior Christian Singles.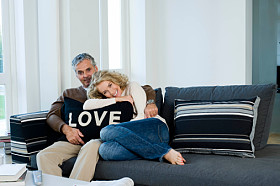 Here is how our local dating partners work. They will get to know you on a personal level to find out exactly what is you are looking for in a relationship. They typically conduct background checks on every person in their database to make sure everyone you will meet is truly single and looking for a long-term relationship. Most singles that use their service are marriage minded singles where marriage is the ultimate goal. In addition, they conduct extensive compatibility testing to ensure you get matched with compatible singles that share your faith and values. In our experience, dating compatible singles is essential to finding healthy, long-lasting relationship. Our local dating partners have a very high touch process that most people appreciate over things like online dating.
To get started, we need to see if you qualify for our partners' services. So complete our online questionnaire and we will review your information in real time to see if you are a fit for their services due to meeting their requirements. If you meet their requirements, we will pass on your information to them so you can arrange for a complimentary consulting at their local dating service office.
If for some reason you do not qualify, we will give you the opportunity to create a free dating profile with a leading internet dating website geared towards Christian singles. It is a free profile and you have nothing to lose.
So if you are looking for a great alternative to Christian Singles Groups, just complete our profile and you could be one step closer to meeting your soulmate.